Yaaaaaa,  you made it past week 2 of declutter your home fast – organized in 30 days or less!! By now I have lost most people or those that are reading are doing just that reading and not taking ACTION!
If you are one of the few that are following through with the 30 day challenge know that you are now half way through. You might be feeling empowered, proud, and completely shocked or surprised that you are taking your house and your life back.
You are doing a great job keep up the good work. I am cheering for you!
Get Organized Get Happy – The Simple Guide to Declutter and Organize your Head, Home and Heart in 7 days or less complete with planners and professional organizing blueprints Click here for more information.
Day 15 – Master Bedroom
The halfway point in our "30 days to an Organized Home" is your master bedroom.
Clutter in this room is unacceptable.
This is your sanctuary, the place you go to rest and rejuvenate yourself. It should not be in disarray.
In fact, there should be nothing in here except your clothes, your bed and a good book or two. It is designed for relaxing and who can relax with four piles of unfolded laundry, a half empty suitcase teetering on the edge of the chair and a box of tax returns in the corner?
Get everything out of your room that doesn't belong.
Empty the drawers of your night stands, armoire, dresser, and bureau, whatever. Purge what you don't want, need or use. Sort through the rest and put it back neatly.
Strip the linens off the bed. You're in here, might as well get a little laundry done, too. Drag anything out from underneath your bed and sort through it. How can you get a good night's sleep when you are lying atop clutter?
Vacuum your mattress. Then, flip it and vacuum the other side. Wow. Do you feel a sense of accomplishment? It feels good to do the things you hear about on TV shows but never have time for.
Day 16 – Master Closet
Today, we're headed over to the master closet. Take a deep breath. Ready? Ok, let's head in.
Be brutally honest with yourself. You do NOT need three sizes of clothes. Get rid of anything that is torn, stained, doesn't fit or is out of style. If you haven't worn it, donate it. If you wore it in high school, donate it. If you still have pregnancy clothes and your baby has gone off to college, donate them.
I'll let you keep one killer "diet" dress. You know the one that you are going to wear when you lose "the weight". Just one, though, not a whole other wardrobe.
Get rid of the ratty, metal hangers from the dry cleaners. Sort through your remaining clothes and organize them. You can put outfits together or color code everything, starting with whites and gradually progressing through all the colors, darker and darker until you hit blacks.
Put any out of season gear in pretty bins or baskets on your shelf. Line up your shoes neatly. Tossing our any that are in disrepair, don't fit or give you blisters. In fact, what is the point of keeping a pair of shoes that you never wear because you can't balance in them? They just take up space.
Stand back and take a moment to admire all your hard work.
Closet Baskets and Bins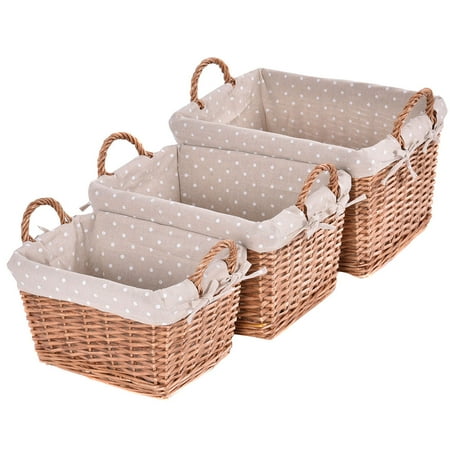 Storage Baskets at Walmart
Decorative Bins and Baskets at The Container Store
Storage Baskets at Target
Wooden Hangers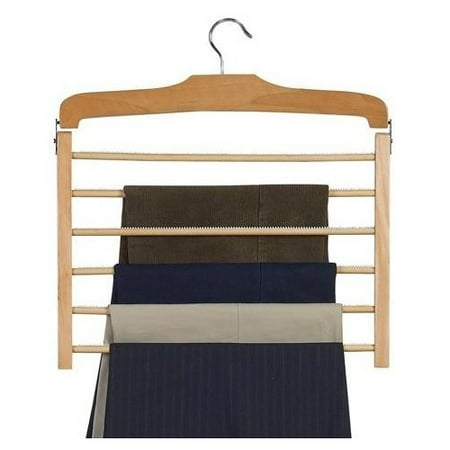 Wooden Hangers at Walmart
Wooden Hangers at Target
Wooden Hangers at The Container Store
Day 17 – Master Bath
We are still not done with your master suite.
We need to tackle the master bath. If you don't have one, just pick the bathroom that you use the most and get organizing.
We are going to stick with the routine that works the best. Empty out all the drawers, clear off the shelves and drag stuff out from all the dark places that you have hidden them. Pile them all on the counter and in the sink.
Take the time to clean the entire sticky residue from toothpaste, leaky shampoo bottles and who knows what else.
Toss anything that is old. Makeup only lasts 3-6 months. Unclog hairspray bottles. Toss lotions and perfumes that only have a squirt or two left. No need to hang on to stuff like that.
Use nice baskets or smaller tubs to sort items into groupings.
Put all the shampoos and conditioners in one. First aid gear into another. Bubble bath stuff in a third and so on. Use a silverware caddy in the drawer to organize some of the smaller items.
You shouldn't have anything left on the counter when you are finished. Every single item, including the blow dryer should have its own new spot. If you replace each item after use (which is what we tell our kids to do), it will stay looking clean and organized.
Now, take a minute or two to wipe the counter and clean the mirror. Ahhh! Doesn't that look so much better?
Day 18 – Closets
Today we are taking on the chaos that you call your closets.
We are going to go through all of your other non-clothes closets. Linen closets, storage closets, junk closets. Whatever name you have given them, we are cleaning them.
Same routine. Take everything out. Everything. Do not leave anything in the closet. We want to give it a fresh start. Once the stuff is out we need to wipe down all the shelves and clean or vacuum the floor.
Sort through your things. Do you really need to save grandpa's entire 112 piece lighter collection? Why not keep your five favorite and sell the rest online? It is not disrespectful. Your grandfather enjoyed his collection and would want to pass on that joy to another collector.
Other items that you want to save, like a Christening gown, wedding dress or antique photographs should be stored properly in acid-free containers in order to preserve then for generations. You can buy these containers at specialty storage shops or online.
Pay attention to "how" you store each item as well. Textiles (fabrics) should not be folded as it can cause undue stress on the fabric at the fold that will eventually result in a tear. The best method is to roll the items. If you can't, many experts suggest re-folding in a different way every few months.
Replace the items that you are determined to keep in the proper containers, nicely labeled and neatly on the shelves.
Archival Garment Storage Boxes
Archival Under Bed Garment Storage Box
Archival Photo Storage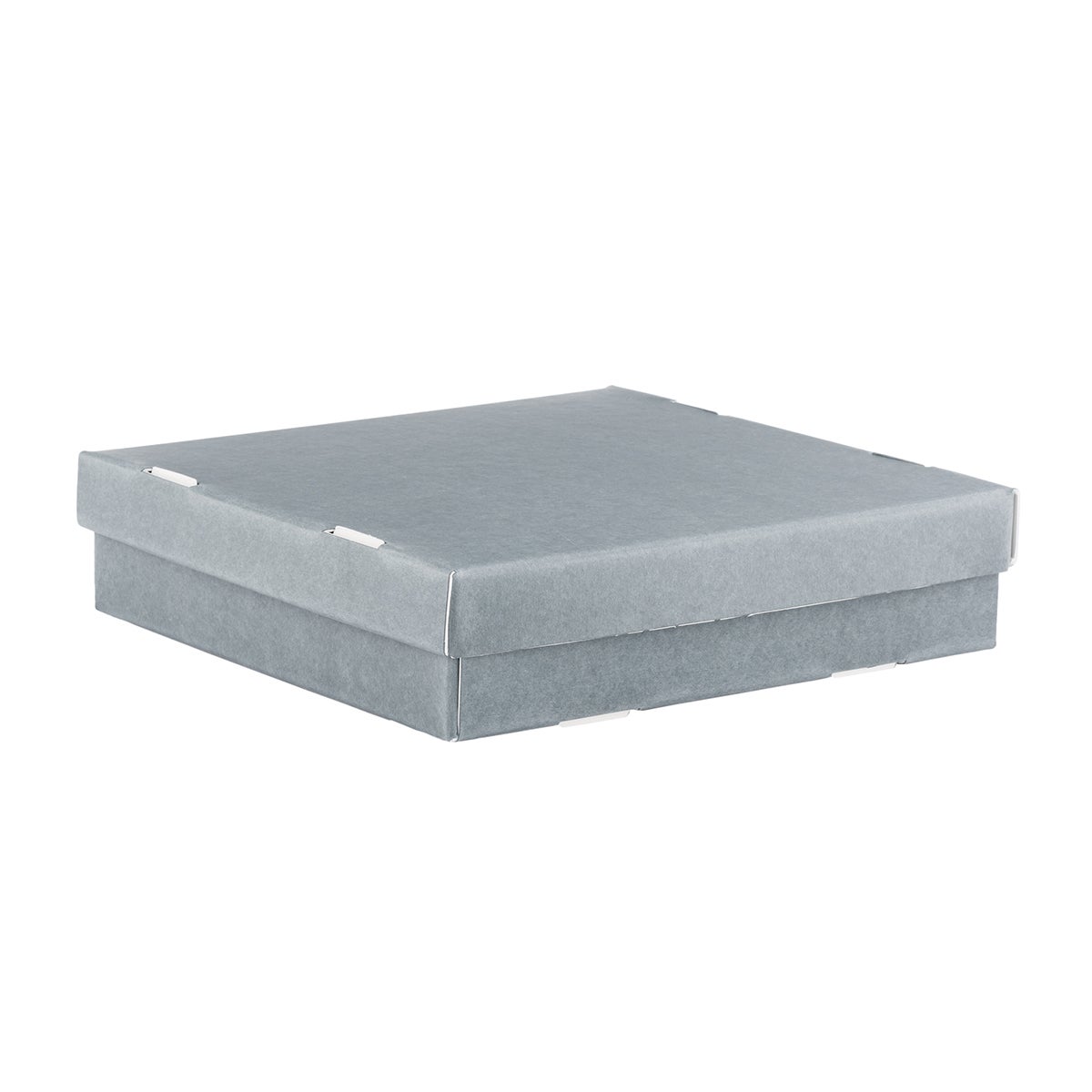 Archival Album & Scrapbook Storage Box
Archival Document Storage Boxes
Day 19 – Bathrooms
Today we're going back to the bathrooms.
We are working our way through your house and today it's time to attack any other bathrooms you have. Guest baths, half baths, the kid's bathroom. All of them.
Start with the easiest, the smallest and work your way to the tough one. We always get excited when we buy a new house until we realize that having 2.5 baths means we have to clean 2.5 baths!
Empty the drawers, cabinets and any closets. Sort through everything and toss old lotions, dried up nail polishes and sample hotel soaps from that vacation two years ago.
Use nice containers or baskets to store like items neatly, including extra toilet paper. There is no reason to have half used rolls and plastic packaging just sitting under the sink. Put the rolls in a nice basket for yourself and for guests.
Then, take a few minutes to clean before you repeat this process for every bathroom. There is no excuse for stuff to be left out. Even bath toys can be stored in a plastic container instead of just strewn about in the bathtub.
Take this time to give the toilets a really good scrubbing and maybe toss a product in the back of the tank that keeps them clean for the next 30 days. Staying clean and organized will make your life easier in the long run. If you want, you can even treat yourself to some nice, new bath towels in a vibrant color to celebrate.
Makeup Organizers
Cabinet and Under the Sink Organizers
Bathroom Countertop
Shower and Bathtub
Haircare Storage and Organization
Drawer Organizers
Toilet Area
Medication Storage
Hampers and Baskets
Day 20 – Your Computer
Let's take a break today and do some less strenuous work. Head over to that super clean home office or workspace. Today we are going to take the time to organize your computer. It's one of those jobs that get put off because we have so much more pressing matters to attend to in our lives. Well, no longer! Today is the day.
First, head to your documents. Make virtual folders and sub-folders for everything. No more loose word docs floating around. No more lists to run through in an attempt to find something. Organize it by clients, subject matter, family member, whatever works for you, as long as it is neat and orderly.
Next, log on to the internet and do the same thing with your favorites and bookmarked sites. Make folders and organize them by subject matter. What is the point of saving 312 recipes, if you can never find them again?
Now, head over to your email; delete the ones that are read but just filling up your inbox. If there is some important tidbit, make a folder and save it.
The last organizing we need to do today is making a list of your profiles and passwords. If you use the same one everywhere, fine but if you have several different ones, take the time to type out a nice list.
Now you are even organized in the virtual world.
Day 21 – Important Documents
Wow! Just one week to go. Congrats on staying this long. The end is in sight! Our organizing task today is more of a "gathering" task. You need to gather all your important papers, irreplaceable documents and valuable jewelry.
Find each family member's original social security card and birth certificate, as well as original copies of death certificates, marriage licenses and divorce decrees. Get the actual policy for your life, homeowner's or renter's insurances as well as the original copies of your will, living will and medical power of attorney.
Find your grandmother's wedding band, your dad's senior picture and any other irreplaceable items that would just break your heart if you lost. You can also grab the memory stick that you use to back up your hard drive (although research using the "cloud" for this as it is now more efficient).
Where am I going with this? A safe, of course. As you can see from the items we collected, you don't need to be wealthy to need a safe. Make sure it is large enough to accommodate everything and fire rated for at least 2 hours.
Don't automatically store it in your master bedroom closet. That's the first place a thief would look. Think about natural disasters. If you live in a tornado prone area, keep your safe in the basement. If you live in an area that floods, keep it near the door so you can grab it and go.
Today's task may seem silly to some of you but you would be surprised how many people do not take the time for this and regret it later. Being organized also means being prepared.
Are you ready for the final week??
Need more help with decluttering? If you have clutter, Maria can help you. She has devoted her life to busting clutter and is on a personal quest to help as many people get rid of it so they can live more organized, stress- free, joyful lives. In fact, she just released a brand new resource called… GOODBYE CLUTTER Click here to see what she can do for you!